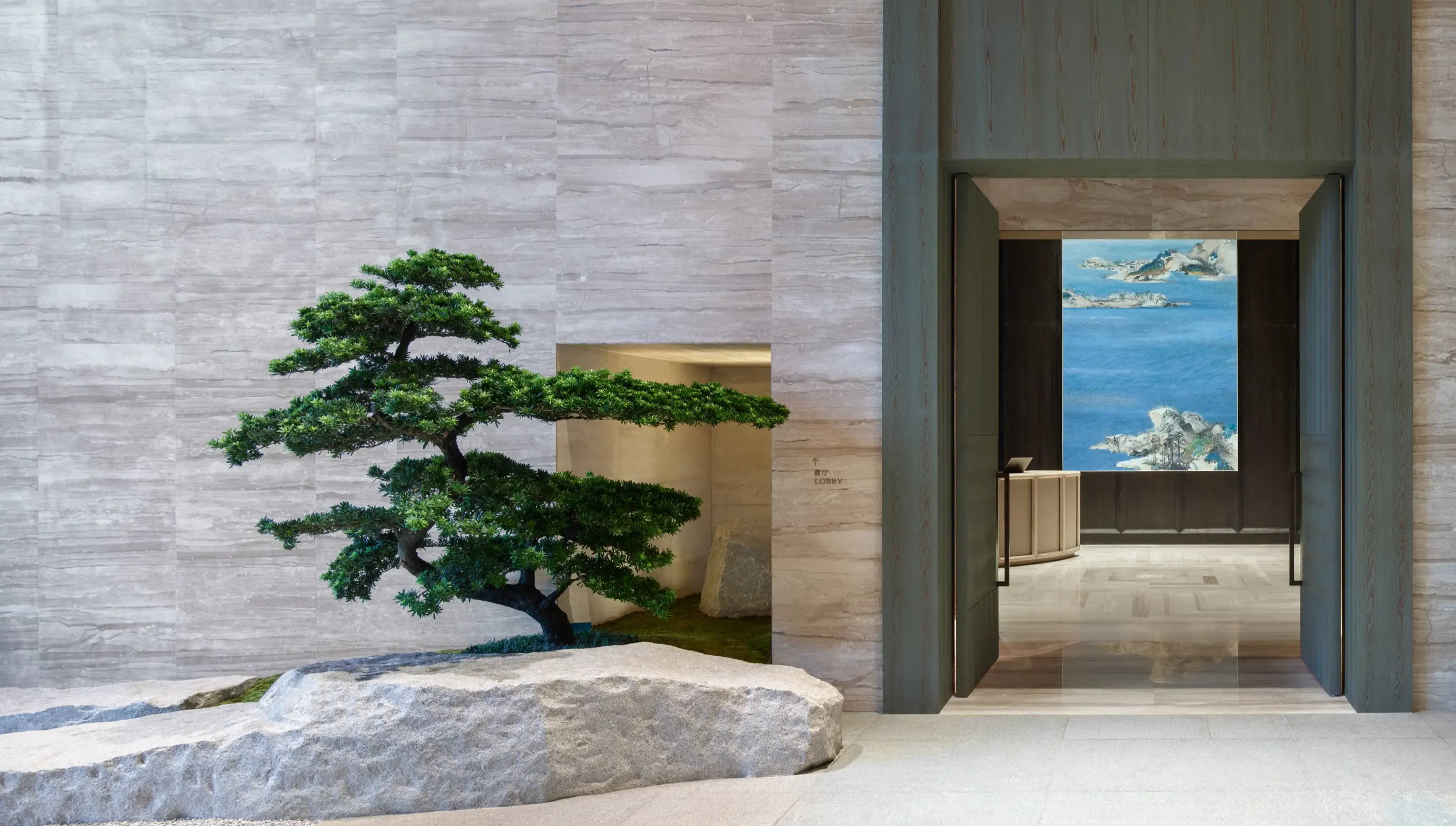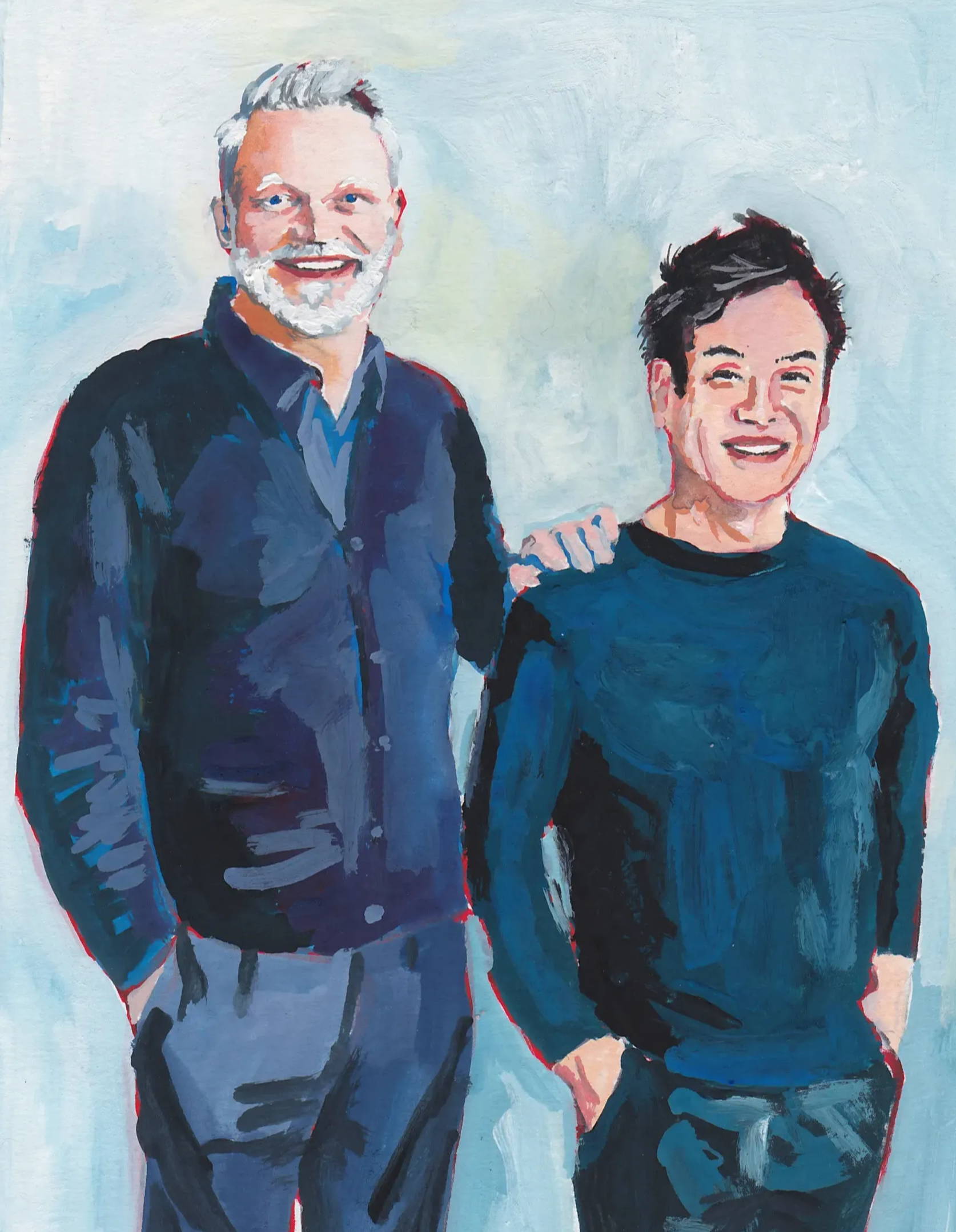 George Yabu and Glenn Pushelberg, founders of creative agency, Yabu Pushelberg, design beyond products to entire experiences and have the range and skill to cross platforms, senses, and experiences.

October 17, 2019
Interviewer: Michael Murphy
Portrait: Adrien Pelltier
MM: What's your favourite thing to do when you have downtime?
GP: We live a less conventional life than most people. I believe it's important to have some sort of balance and interests outside of work, even if you are incredibly passionate about what you do

every

day. Our weekends are less consistent than most and can sometimes have four days somewhere added onto a business trip.
GY:

When we do have downtime, our days are filled with the things we most enjoy: learning about local culture and history, art, music, food and the social aspects of cities. All these things outside of our work, make us better at what we do.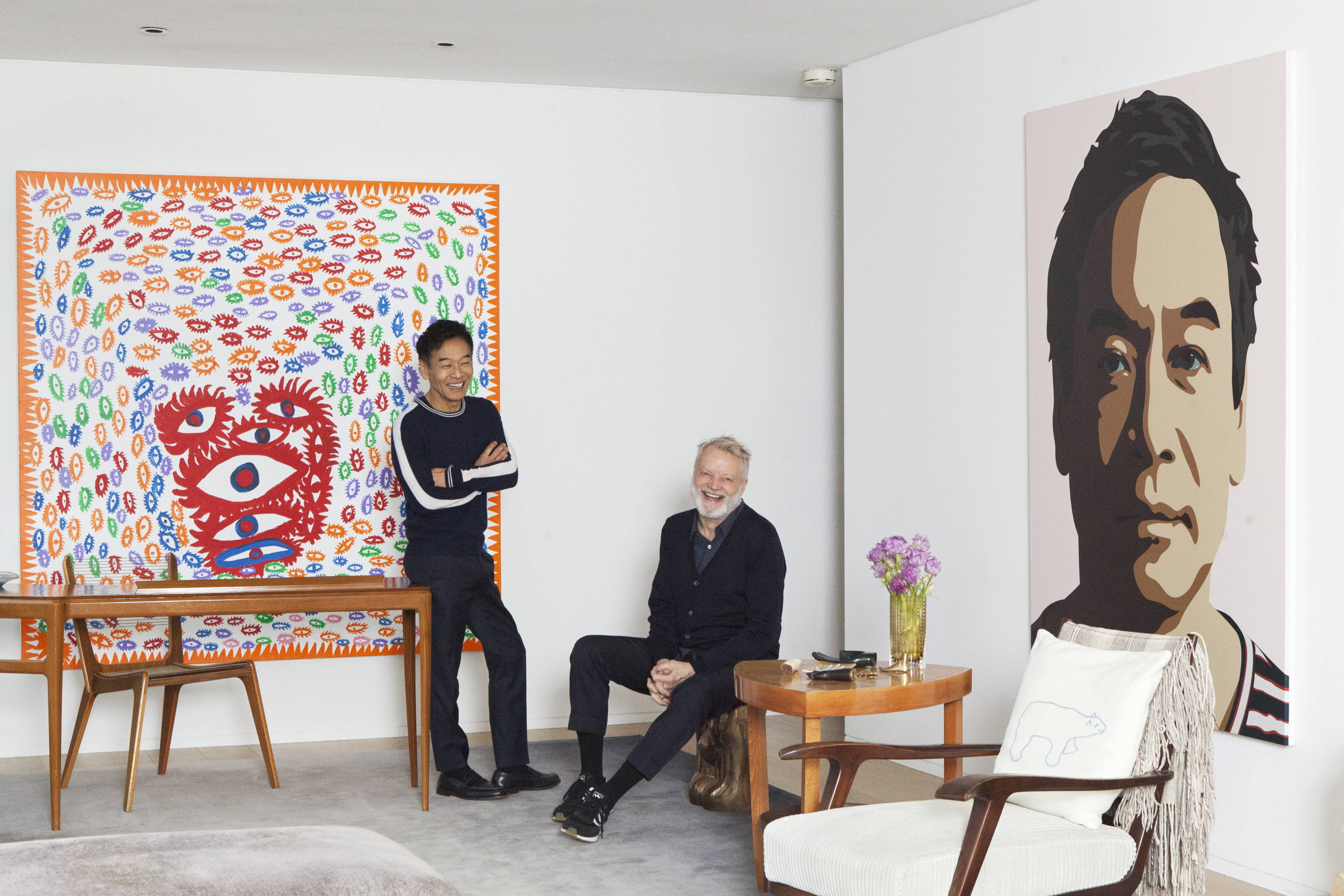 MM: What's your favourite pursuit outside of design and why do you enjoy it so much?
GP: We like people and interested in learning about how they live today. Understanding this only makes us better at what we do. Our interest in people brought us into design and the hotel business. We've been to the biggest hotels to the smallest, intimate inns on earth – we understand what the art of innkeeping means and how it can be applied today. We've had incredible experiences in unique places that have taught us how to be good social conductors, which is exactly what a hotelier is.
GY: In the summer, we act as a lone hotelier in the Hamptons at our home in Amagansett. To prepare, we ask ourselves: who we are hosting, what do they want to see, eat and what atmosphere should we create that they'll all enjoy? One weekend the focus may be on the party, while another we might host someone who plays guitar and make an event of climbing onto our roof to look at the stars while they play music.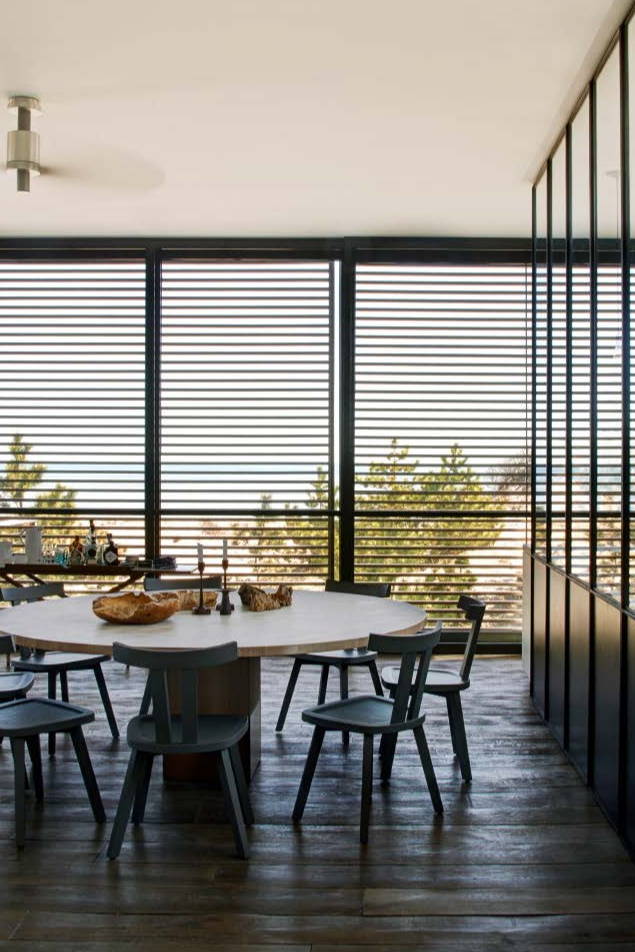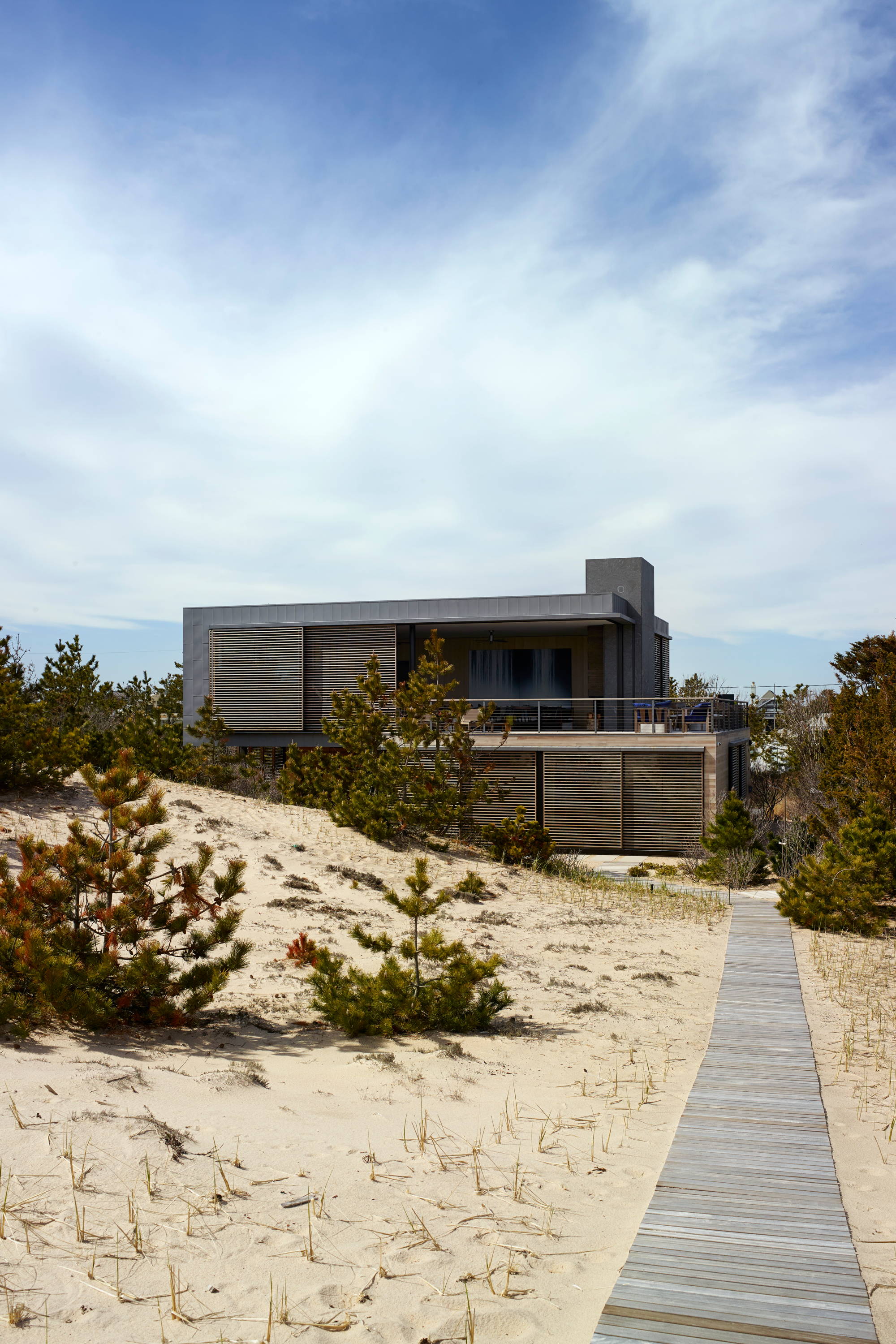 Glenn & George's Amagansett Beach House
MM: What's your approach to innkeeping? How is that reflected in products?
GY: We approach innkeeping through observation, interaction and questioning how objects are used and how people live today. Through this lens, we remain curious and open-minded, making us smarter editors of our work. This makes us equipped to design products that make sense and serve a purpose. Our understanding of people and social aspects are reflected in our products, which is the true art of inn-keeping.
GP: You have to consider what are you making, where it's going and ask yourself if you fit into that. It takes 5-10 years for a hotel to be built, sometimes even longer, so when you're designing you must think ahead and understand how to make it appropriate for then and not now. The same approach is taken when we design furniture because it can take at least three years for an idea to come to life from its inception. With hotels and furniture, you must consider where it's going and ask yourself if fits into that.  
Accessories at the Amagansett Beach House
MM: How do you keep moving forward?
GP: The level of creativity is determined by the obscurity of your sources. We're curious and socially minded. We look at trends to get a better idea of what people are looking at. We watch, analyze and move forward, taking bits and pieces from things we see and find to shape a new idea. We can do a studied, pared back piece of furniture that has clarity like the Nodi chair for Tribu or a more an exuberant piece for Lasvit's Monsters collection. There's a range but everything is considered.
GY: For us, there needs to be a purpose to our choice. The more you know and understand the better you can form your own idea. Instagram and Pinterest have flattened everything, forcing designers to be more extravagant with their work so it can stand out from the rest. We aren't designing for that purpose; we design with a reason.
MM: Where do you think your range comes from?
GP: Being open-minded, curious and inspired by everything.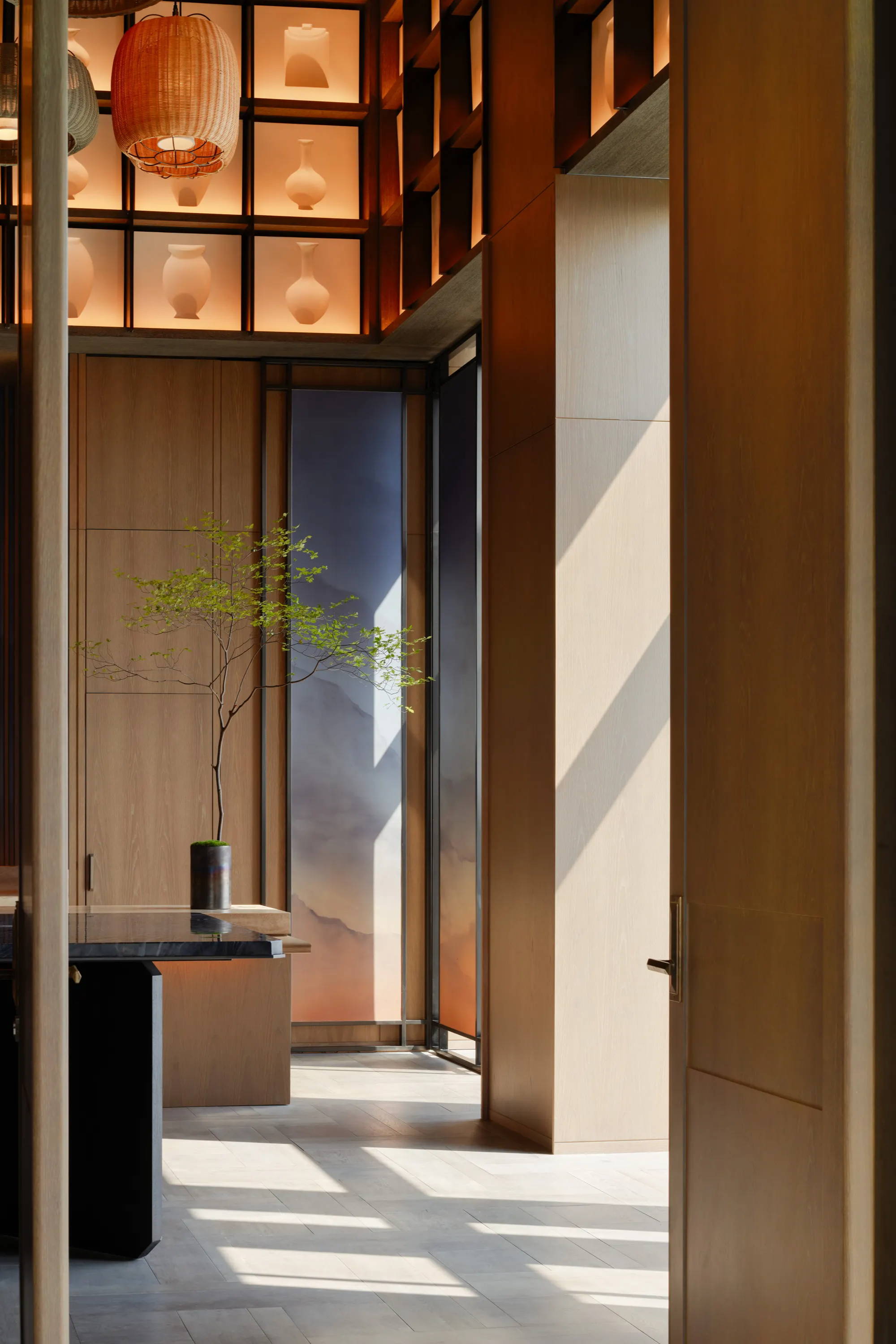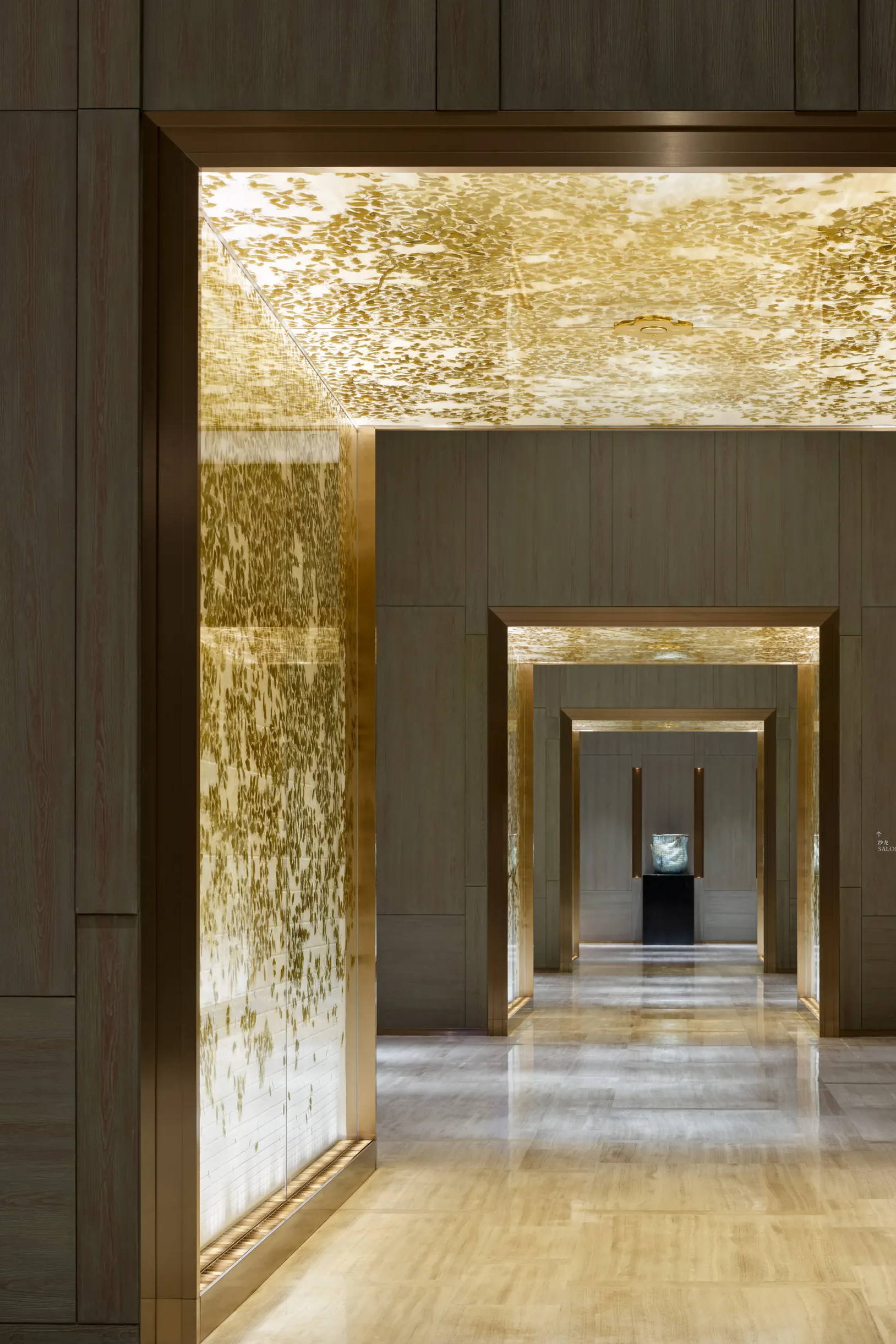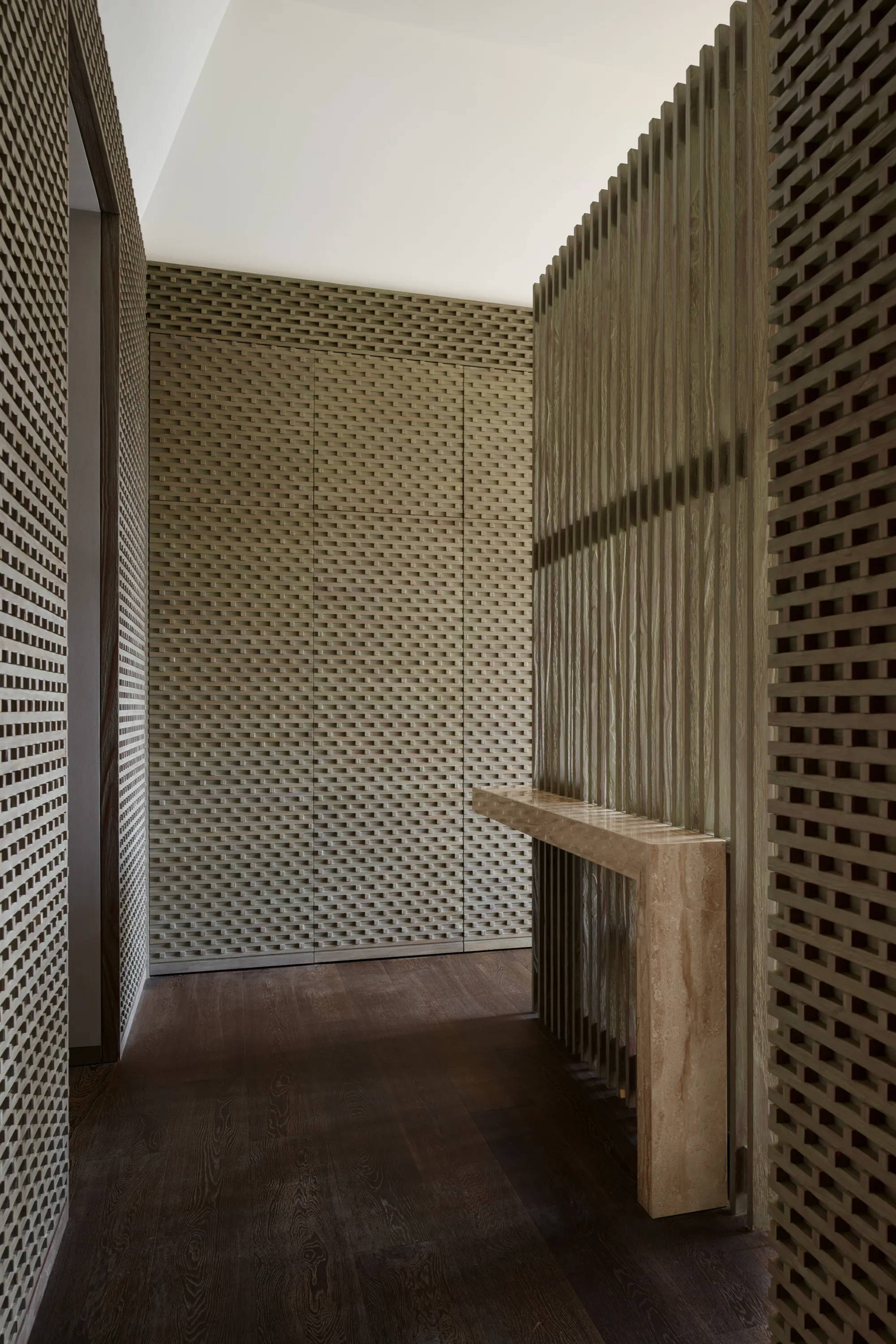 Park Hyatt Shenzhen 2019: VSB
MM: How do you go about to support people and what draws you in with philanthropy?
GP: It's important to enjoy what we do and be in relationships that make us happy. We ask ourselves that question all the time and its people. People have shown us the possibilities of life and we want to do the same for others in disadvantaged situations.
GY:
Our involvement in philanthropy reflects things that matter to us most, nurturing design talent and the LGBTQI community. We have a scholarship and internship program at Ryerson University and the Pratt Institute. Each year we have one student from each school intern at our Toronto and New York studios. Watching alumni grow within our team is inspiring and rewarding. It reminds us that young designers are the future of where ideas and design can go.
GP: We have worked with Rainbow Railroad for years with a goal to save LGBTQI lives all over the world. It's a cause that is particularly important to us, that has a special place in our hearts. We continue to work with and support Rainbow Railroad and all that they do around the world for the LGBTQI community.
GY: We continue to support these causes and this year, we are doing something we've never done before - build a school in Siem Reap, Cambodia. Education is something we and our team care deeply about. It was accessible to us growing up so why shouldn't it be the same for these kids?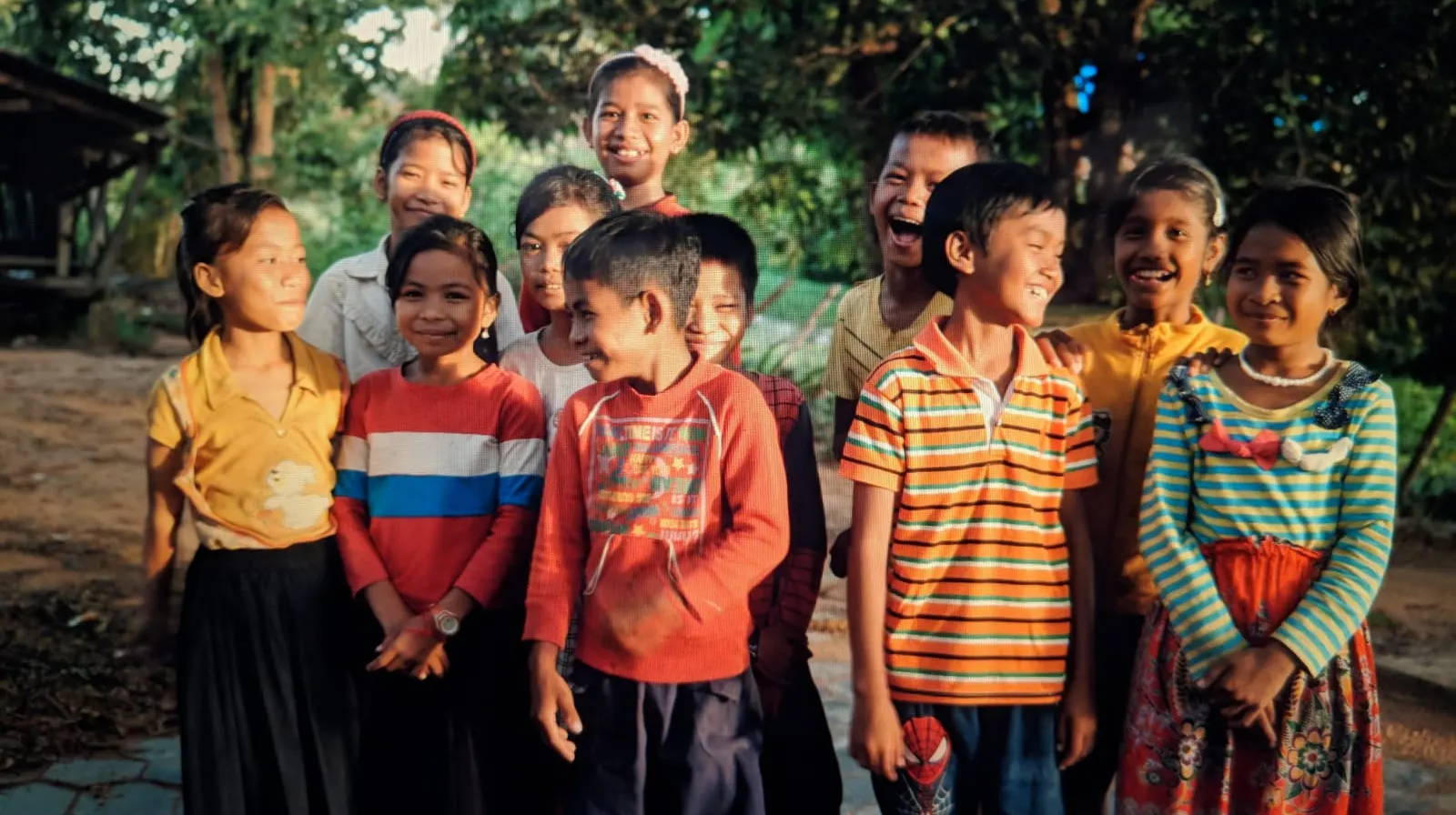 Local children from the township in Siem Reap, Cambodia
MM: When did you start collecting art?
Both: 20 years ago.
MM: Tell us more about your art collection.
GP: We like to collect art but we're not art collectors. This confuses a lot of people, especially after they hear about what art we have. The idea of speculating or collecting art has never interested us. There isn't any other reason that we own the pieces that we do other than that we like it.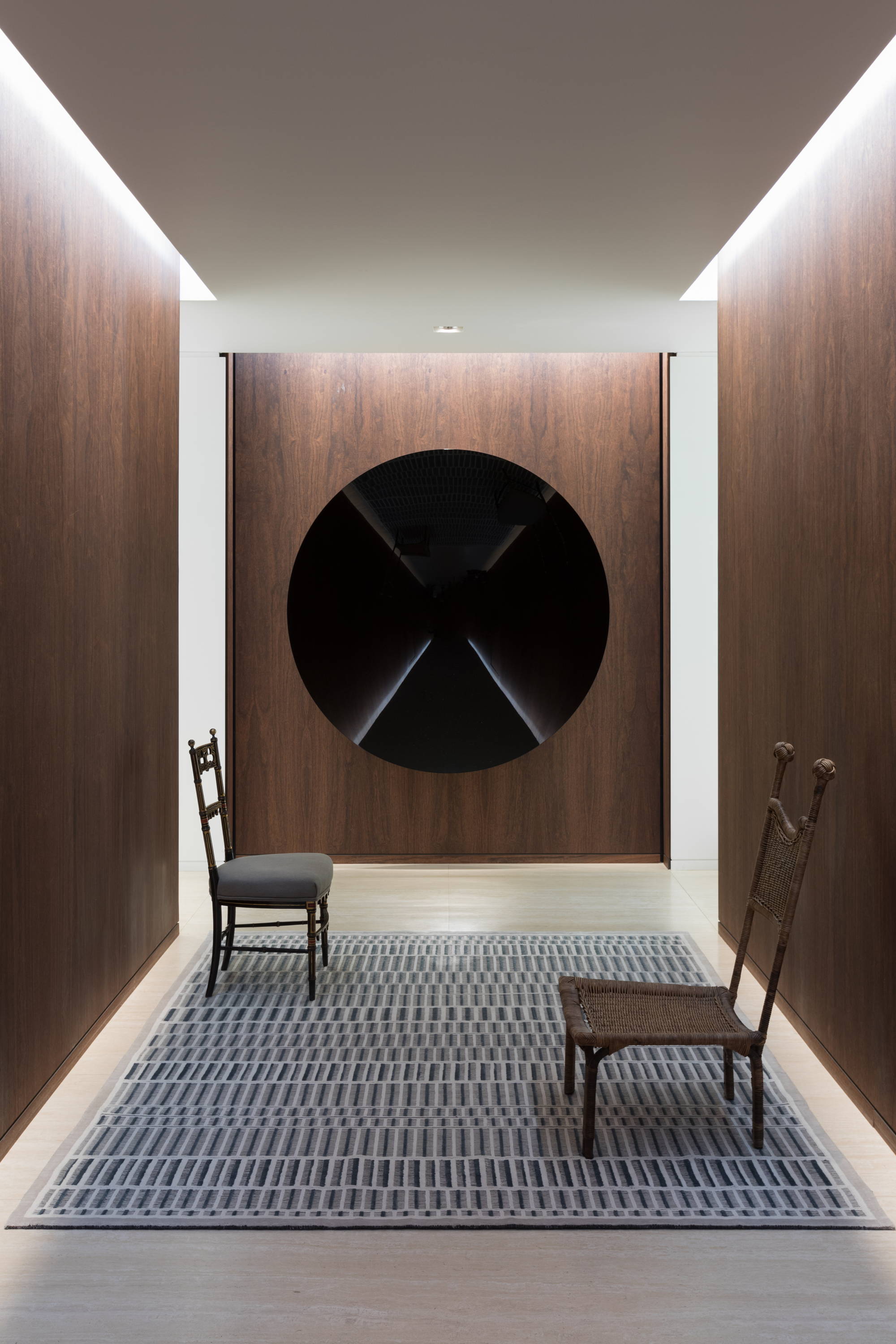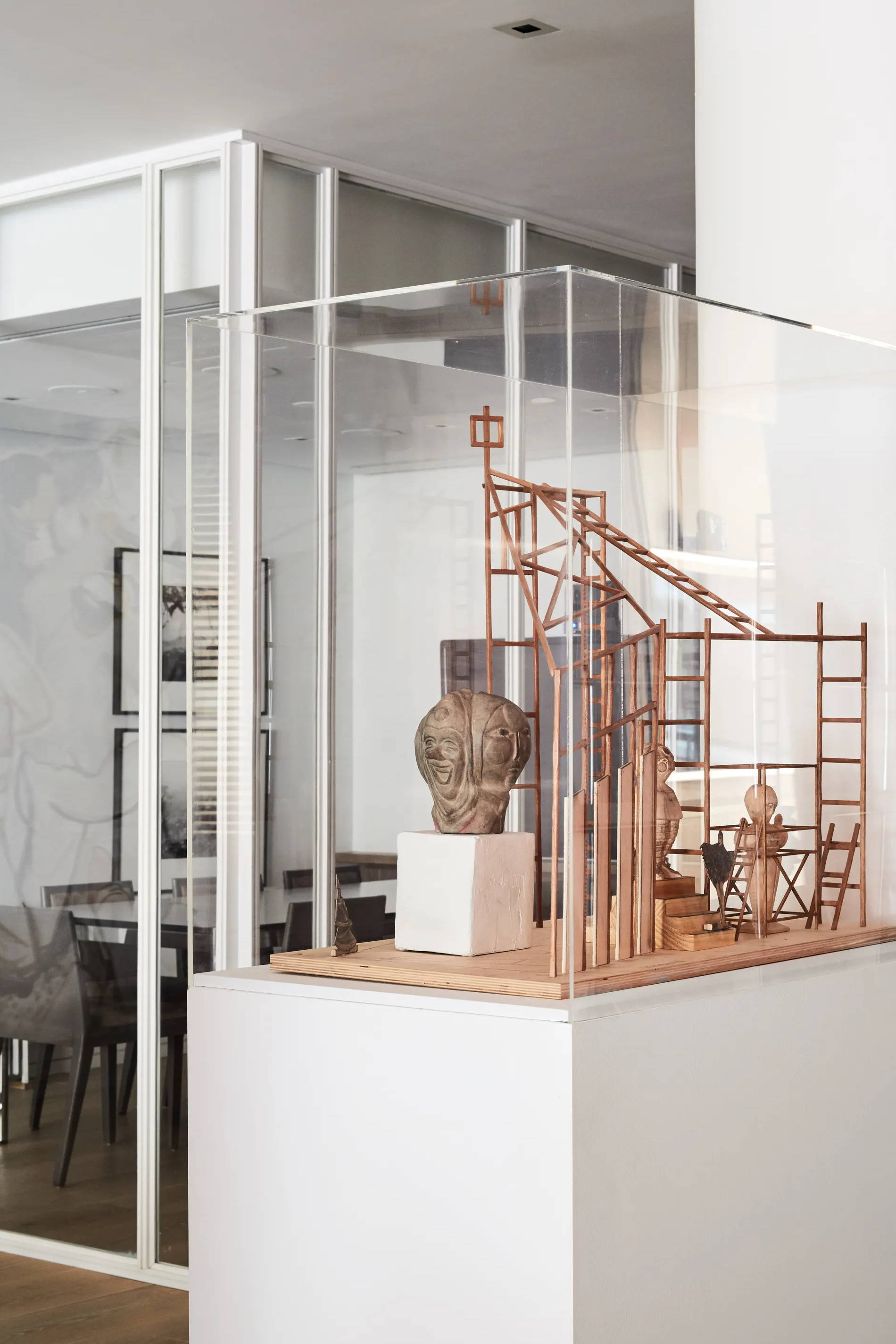 Art found in Glenn & George's New York Home
MM: Is there a common thread between all the pieces you collect?
GP: Some of the art we own is because we grew up loving their work, met them in person and established a connection or just really liked the piece when we saw it while travelling.
GY: Our approach is similar to how we built our collection of furniture – it's guided by our instincts. When we were younger, we started to gather furniture that we loved because it felt right, but at the time, we didn't have enough space to have it all in one place. When we had enough space, we threw it all together and it all kind of worked. It may come from disparate influences but connect to our roots and we know the sources of where they came from which brings it together.
MM: When everything is so calculated, and every decision feels like it will determine the rest of your life, what advice do you have to follow your instincts?
GP: Set goals for yourself and just get there! Focus, work around obstacles and push yourself every day.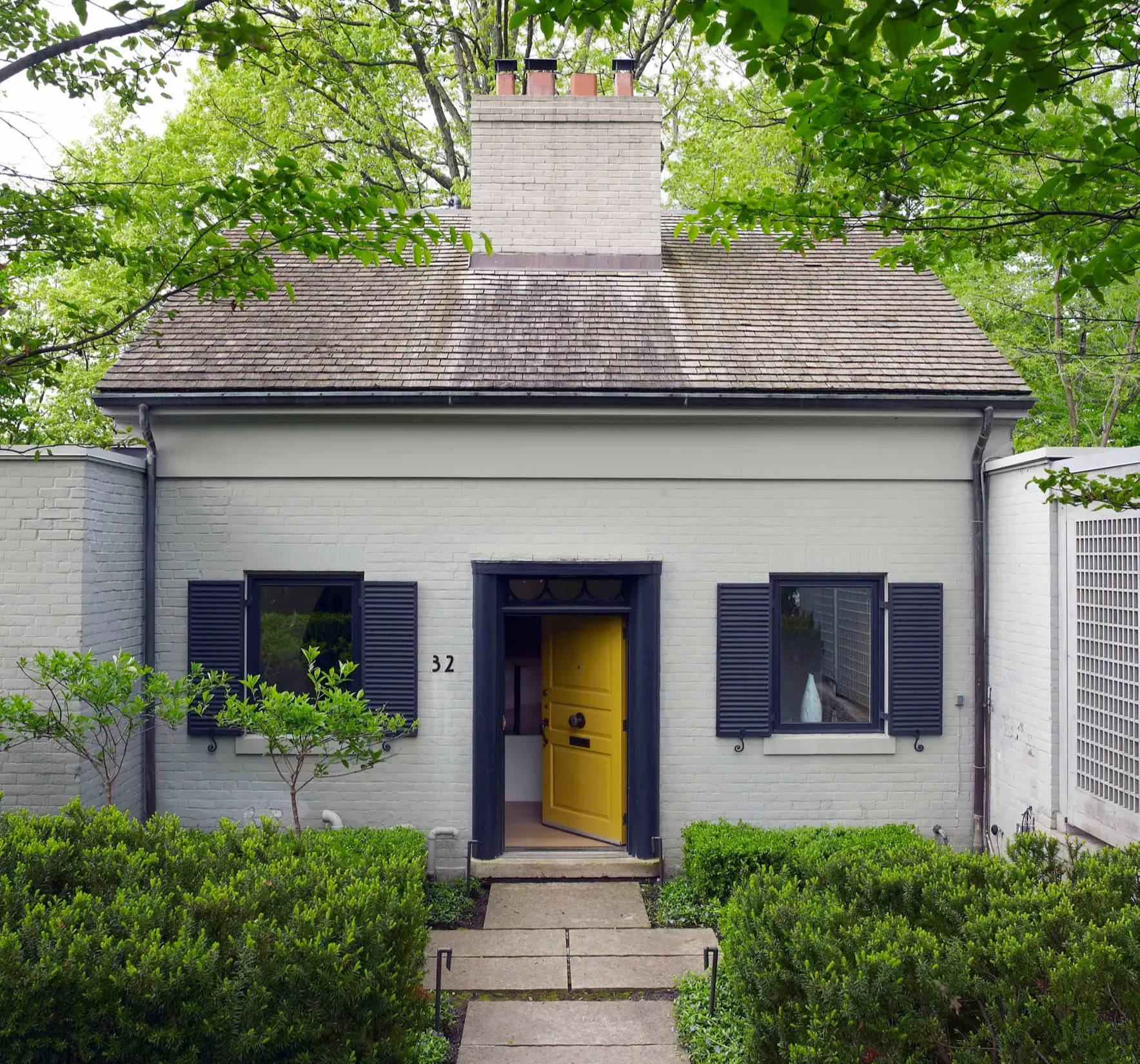 Glenn & George's Toronto Home: Richards Powers